Not a lot of time to paint today, but I finished up my first Rhino... Well, all but the campaign badge and the Storm Bolter cover... That'll take a little more patience than what I have left right now... So here is Maximus.. Second Company Rhino Transport...
Here's my first try at inscribing an Oath of Moment...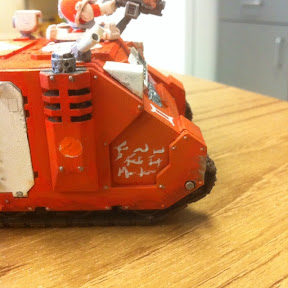 And I got some simultaneous progress on Titus, also a Rhino...
It's starting to come together...